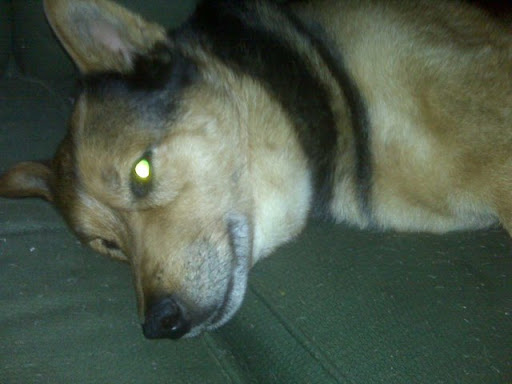 Just testing this out... Anyone know of a good iPhone app for blogging with blogspot?
Let's throw in a photo... Here's my dog Gizmo looking rather pathetic on the couch.
Oh! Yeah... Giveaway winner coming later today :) I didn't forget... I've just been running around like a crazy person lately!